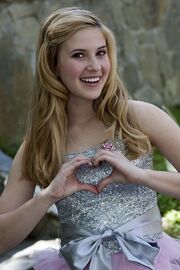 Kiara Thompson
Age:15
House: Ra
Personality: Kiara is sweet and kind to everyone and is kean to help solve the mystery going on at her boarding school.
Kiara has blonde hair and a slim figure she is also the neice of Victor she has no Siblings.
Back story: Kiara lives in Ra House she is friends with everyone and everyone is supprised that she doesnt have a temper on her.
Kiara's scheduale:
Drama
English
History
Science
Favourite Teacher: Jason Winkler
Ad blocker interference detected!
Wikia is a free-to-use site that makes money from advertising. We have a modified experience for viewers using ad blockers

Wikia is not accessible if you've made further modifications. Remove the custom ad blocker rule(s) and the page will load as expected.